Le Mans

Citroën HY S.E.V. Marchal | Carrosserie Le Bastard 1964
In the 1960's the internet wasn't invented yet and only a few people had a black and white TV. Apart from advertising in newspapers and cinemas, companies had to come up with different ideas to get the attention of potential customers. In France, many companies ordered special re-bodied vehicles from coach builders to gain attention at events like the Tour de France and the 24 Heures du Mans. These vehicles drove along the circuit before the races began. Concerning the Tour de France, the tradition lives on even today, but unfortunately most vehicles are not purpose-built solely for advertising duty any more.
Read More

»

Aston Martin Vantage GT2 24 Heures du Mans
Automotive Art | Livery Design | Dunlop Tires Design Contest 2010

---
This Aston Martin Vantage GT2 livery design has been created for the 2010 DUNLOP Tyres 24 Heures du Mans Livery Contest.
My idea was to use the basic shape of the provided and mandatory fingerprint style slogan "Feel the Road" to create a livery resembling a tiger fur. On one hand I wanted the Aston Martin racecar to look fast and beautiful like a tiger or cheetah. On the other hand, I wanted to retain an element of classic racing heritage – the racing stripes. This was achieved by adding white areas to the tire tread / tiger fur element.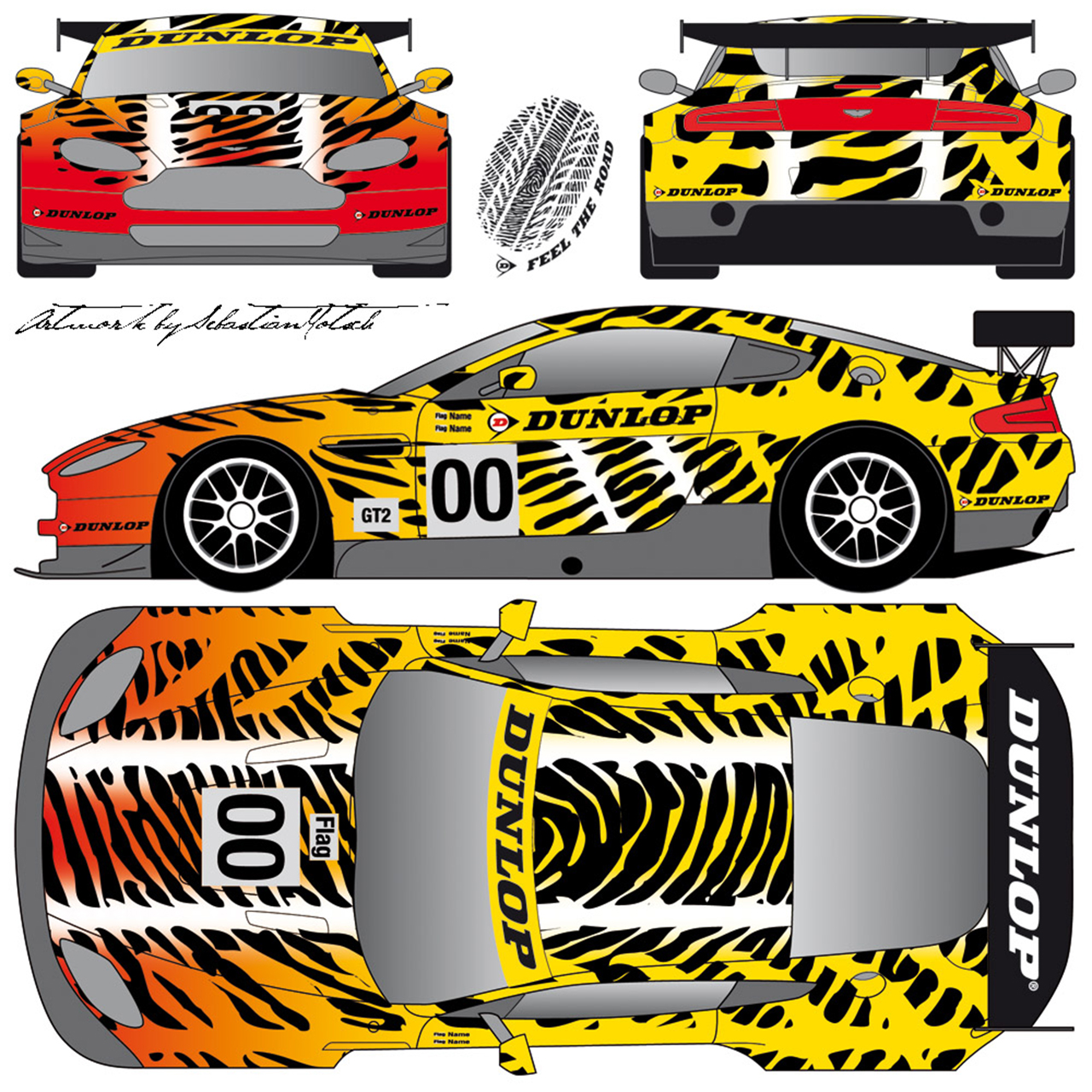 ---
Sebastian Motsch | instagram @photoshopchops