6-wheeler

1938 Sparks-Thorne Little Six racecar with six wheels [Tyrell P34]
Automotive Art | Photoshop Chop | Classic Outlaw

---
The first Tamiya catalogue I had as an aspiring young scale modeler, featured a Tyrell P34 Formula 1 racecar with six wheels on the cover page. Needless to say that I was fascinated by the weird looks. Back then at the age of nine and with easy access to information on the internet decades away, I didn't know why they came up with the idea of adding an axle. I just loved it because it was quirky and stood out from the other F1 cars of the time. Finding a picture and reading the name of the Sparks-Thorne Little Six immediately sparked the idea to create a pre-war racecar with six wheels. The idea behind the 1938 edition of the Tyrell P34 idea would likely not have been about aerodynamics and grip while cornering, but more likely to fit a larger engine with more cylinders and displacement. I could imagine a Rolls-Royce Merlin living under the bonnet and a scared driver behind the wheel.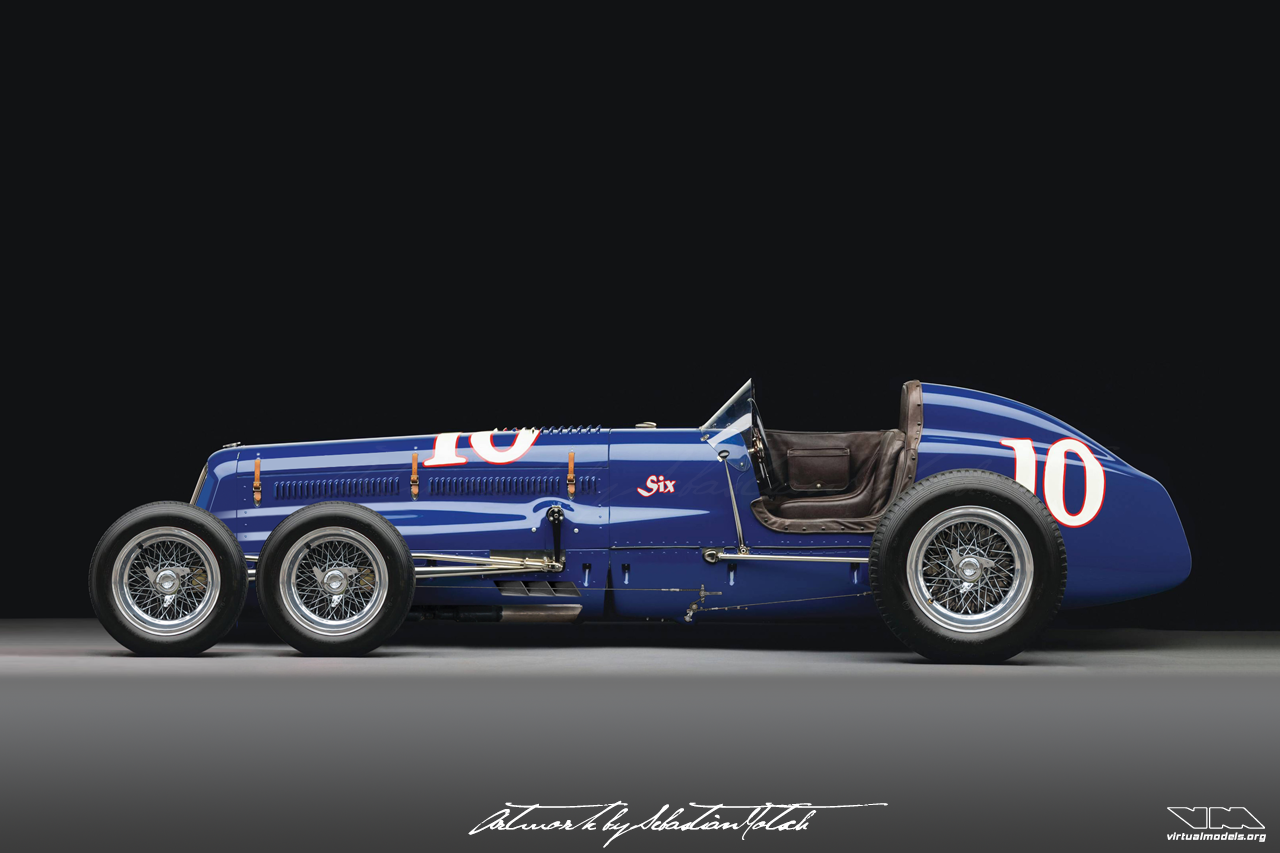 ---
Sebastian Motsch | instagram @photoshopchops

AMC Gremlin X
Automotive Art | Photoshop Chop | 6-Wheeler Conversion
---
This is another one of those "I'll just take a few minutes to see what the idea will look like" photoshop chops. The AMC Gremlin X undoubtedly has odd proportions, so why shouldn't somebody want to add an extra front axle, similar to the Tyrell Formula 1 car? Totally understandable, isn't it?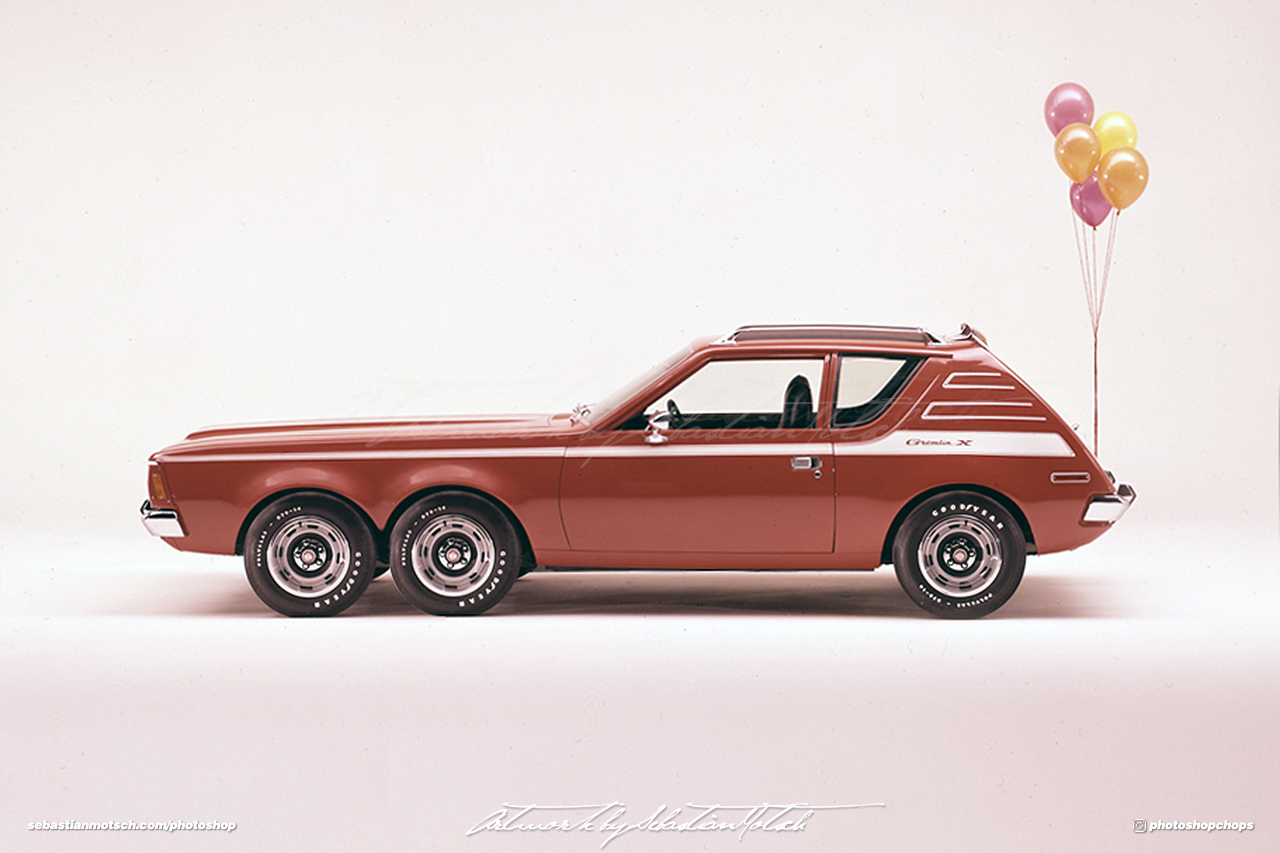 Click here to see the original picture.
---
Sebastian Motsch | instagram @photoshopchops