24 Heures du Mans
24 Heures du Mans 2014 | Starting grid and first lap
Everybody know about the starting procedure of the 24 Heures du Mans race. The cars are lined up in an angle in front of the pit lane wall. But… theoretically knowing about it and seeing it live are two different things entirely. All the buzz on the starting grid is quite interesting…
Read More

»

Porsche 919 Hybrid LMP1 @ Le Mans 2014
One of quite a few Porsche 919 Hybrid LMP1 models in 1:1 scale that graced the Michelin booth at the 24 Heures du Mans 2014. A stunning car and engineering masterpiece… but not particularly pretty. It might have looked a lot better had it sported a Martini or Gulf livery. Maybe next year?
Read More

»

Aston Martin Vantage GT2 24 Heures du Mans
Automotive Art | Livery Design | Dunlop Tires Design Contest 2010

---
This Aston Martin Vantage GT2 livery design has been created for the 2010 DUNLOP Tyres 24 Heures du Mans Livery Contest.
My idea was to use the basic shape of the provided and mandatory fingerprint style slogan "Feel the Road" to create a livery resembling a tiger fur. On one hand I wanted the Aston Martin racecar to look fast and beautiful like a tiger or cheetah. On the other hand, I wanted to retain an element of classic racing heritage – the racing stripes. This was achieved by adding white areas to the tire tread / tiger fur element.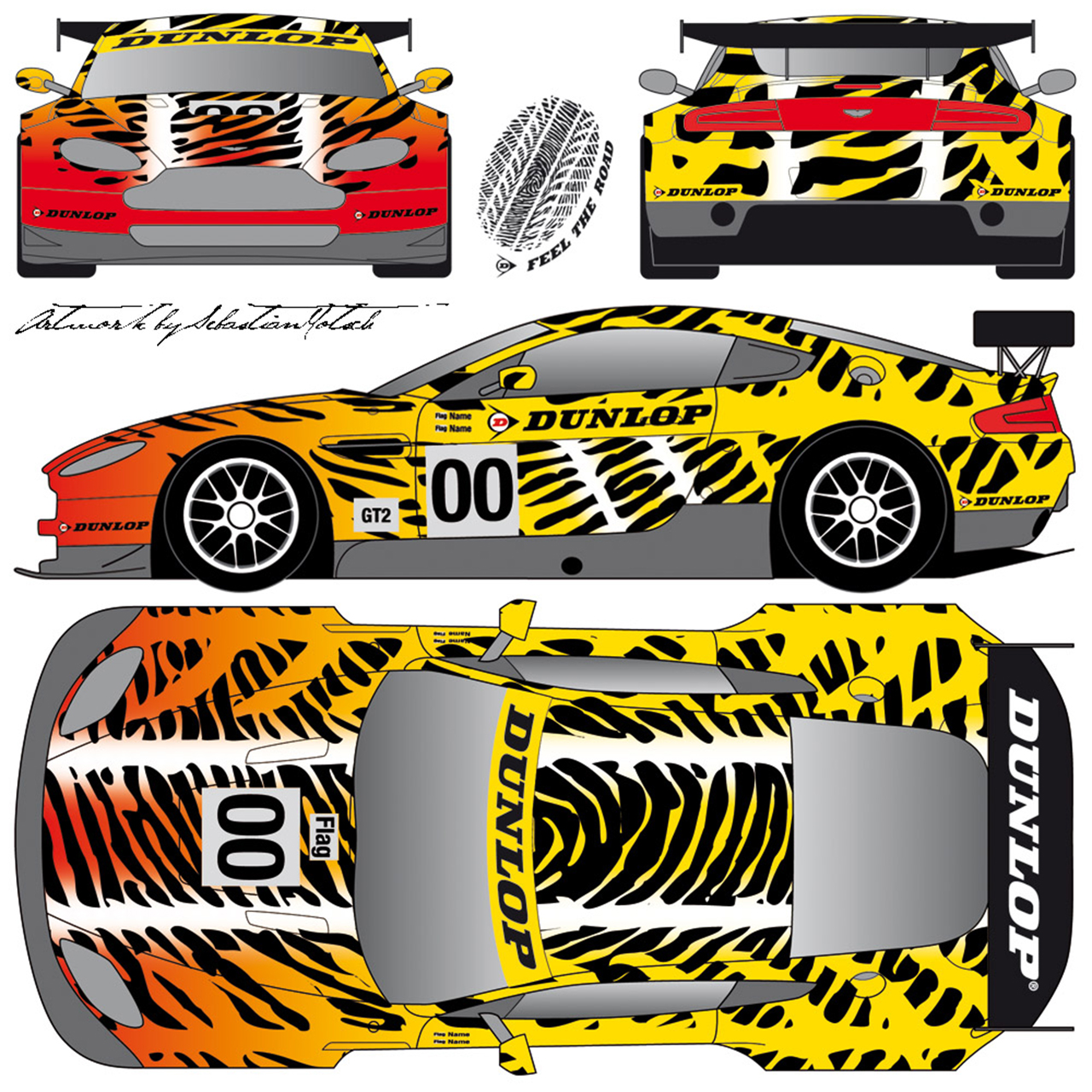 ---
Sebastian Motsch | instagram @photoshopchops