Chevrolet 4400 Chassis Cab | Hot Rod Concept
Chevrolet 4400 Chassis Cab | Hot Rod Concept
2019.06 | Photoshop Chop | Hot Rod
---
Sometimes a "quickie lunchbreak photoshop chop" is abandoned because of a small glitch that can't be fixed at the time. In this case, I forgot the picture on my hard drive for a couple of years. With years more experience now, the then-unfixable glitch was remedied in a matter of not even 15 minutes and the chop finished.
The 1949 Chevrolet 4400 Vrachtwagen met Renova afzetbaksysteem (SK-4403) was converted to a simple, straight forward hot rod concept that could have been built back then. Lowered by a couple of inches, it looks a lot better than the original truck while retaining its usability to deliver Levensmiddelen (groceries) to for the De Spar company in the Netherlands.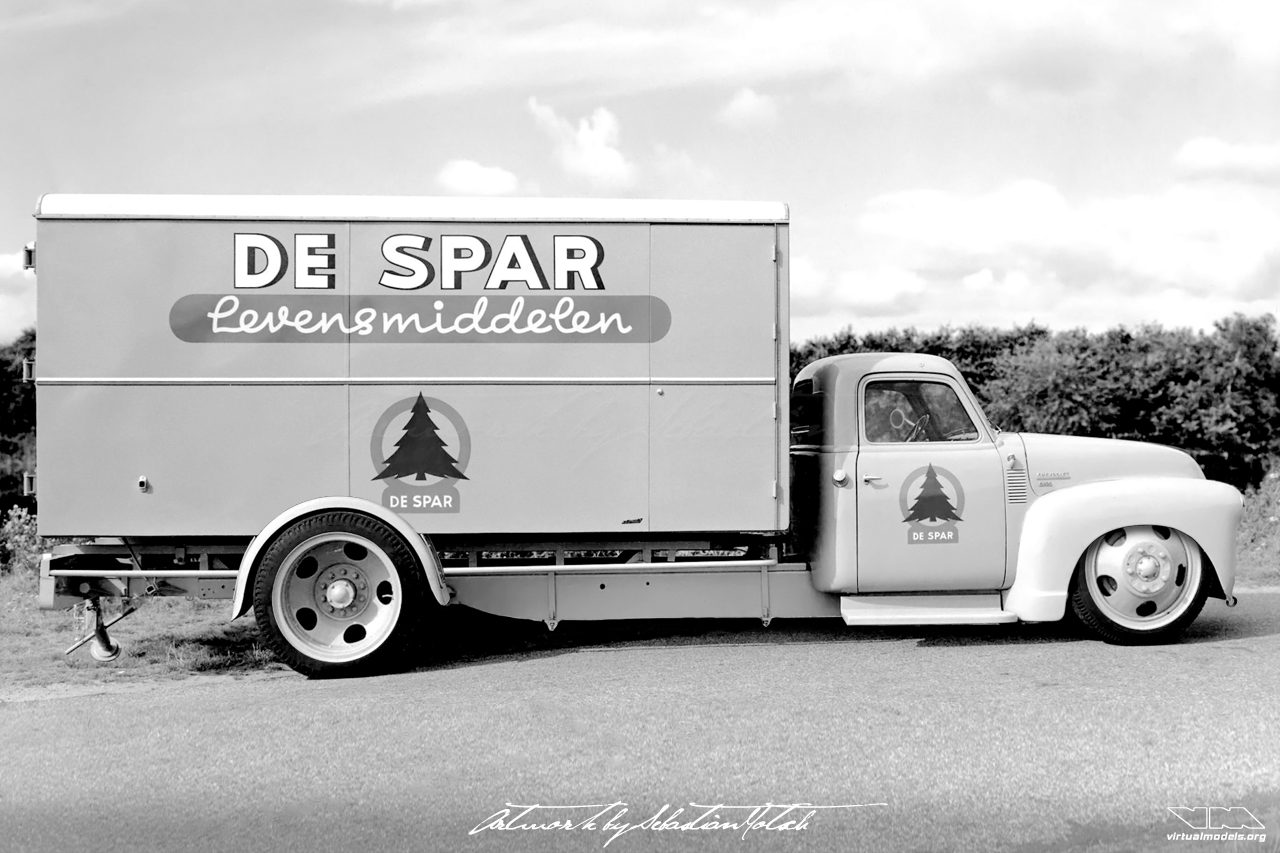 Click here to see the original picture.