PSC Chevrolet

Chevrolet 3100 Pick-up | NASCAR
Photoshop Chop | Racetruck | Conversion
---
Avid readers of my photoshop blog might remember that I have modified the Chevrolet 3100 Pick-up before, but with a totally different intent. Back in 2011, I converted the truck to a dually setup to increase payload and chopped the top just for fun. This time around, the same truck serves as a canvas for a different idea. NASCAR introduced trucks in the mid-1990's and I wondered what a more historic take on this idea might have looked like. It depends on the engine setup if it would be fast. The added aerodynamics might help the old truck to look sportier, but it still is a rather large brick. I could have chopped the top, but ultimately decided against it.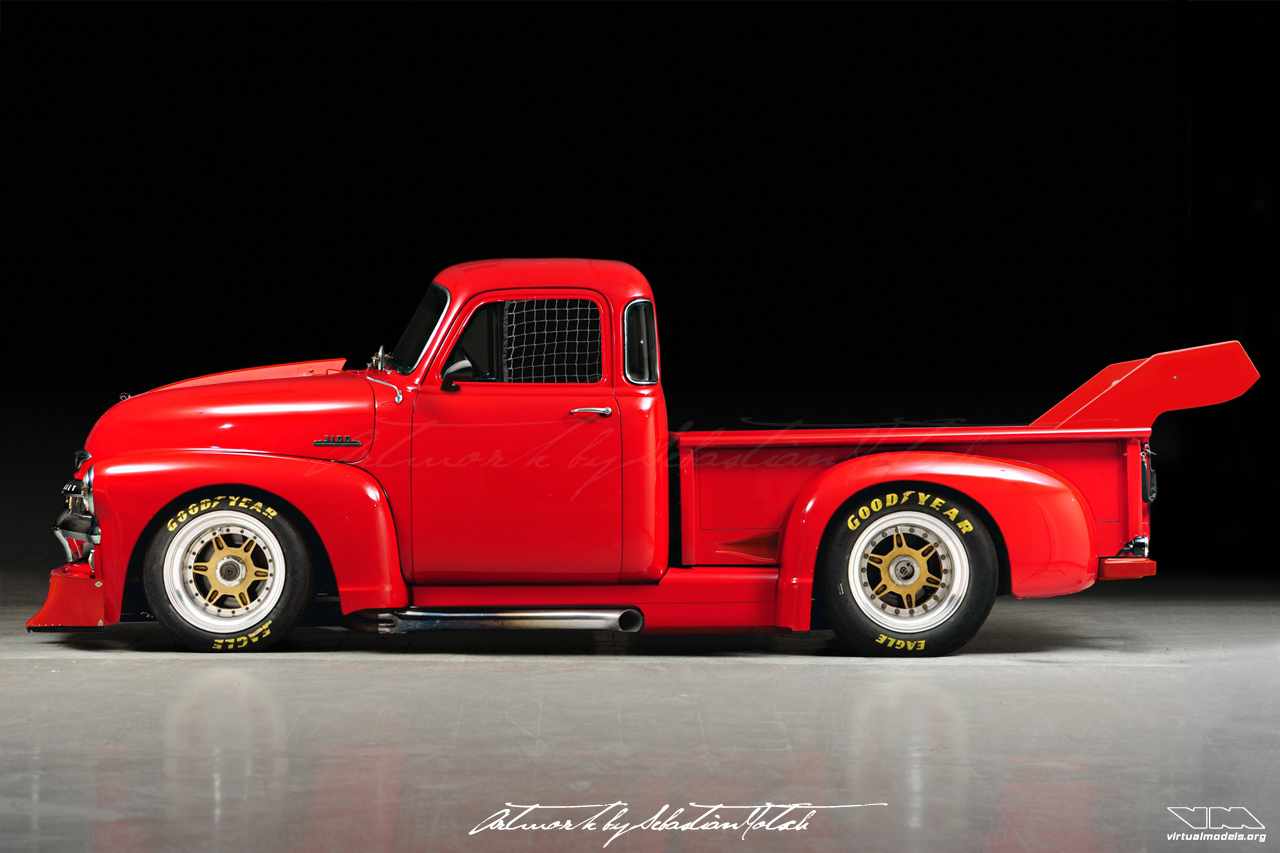 Chevrolet Caprice Station Wagon | 2-Door Nomad Style
Two Doors | Two Seats | Two Bunks?
---
An idea. A quick doodle on a small sheet of paper. A couple of hours tinkering with Adobe Photoshop… and two doors of the mighty Mk4 Chevrolet Caprice Station Wagon have vanished into the digital nirvana, where deleted pixels enjoy their retirement. I purposely didn't shorten neither the wheelbase nor the overall length, because I wanted to create a wagon that really looks long. This is further accentuated by the extra low stance, courtesy of an airride system and relocated wheel arches. I kept the roof rack, because somebody might want to strap a couple of surfboards to it and head to the beach. The BBS multi-piece wheels I had on the first iteration got replaced by five star steelies, thanks to a Jaguar S-Type picture my buddy Vladimir Ljadov shot at Raceism in Poland last year. All in all a rather quick, but satisfying project. Let me know if you like this big barge sitting on the ground.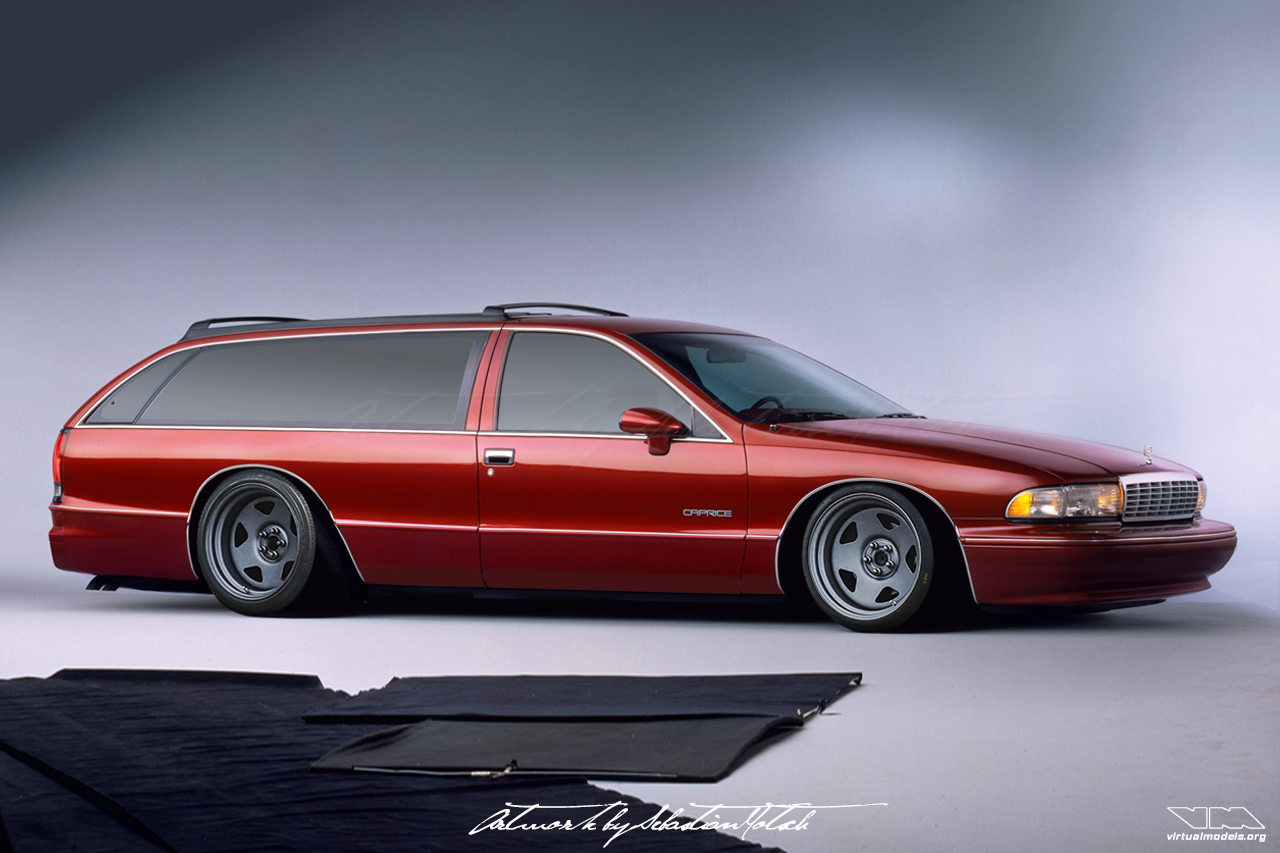 Chevrolet 4400 Chassis Cab | Hot Rod Concept
2019.06 | Photoshop Chop | Hot Rod
---
Sometimes a "quickie lunchbreak photoshop chop" is abandoned because of a small glitch that can't be fixed at the time. In this case, I forgot the picture on my hard drive for a couple of years. With years more experience now, the then-unfixable glitch was remedied in a matter of not even 15 minutes and the chop finished.
Read More

»

Chevrolet 3100 Pick-Up | Dually Conversion
Photoshop Chop | Increased Payload | Looks different now
---
Found this picture of the Chevrolet 3100 Pick-Up over at autowp.ru and instantly thought I'd have to modify it. The truck is now a top-chopped dually. Quite impressive, isn't it? The proportions now make it look like a larger truck. Other than the modifications already mentioned, I kept it mostly stock. No need to mess with a great design like that!